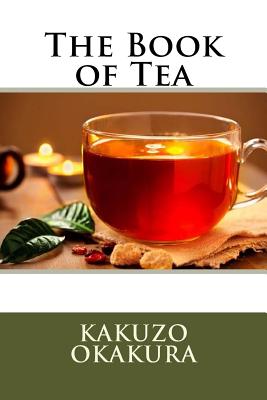 The Book of Tea (Paperback)
Createspace Independent Publishing Platform, 9781727022377, 102pp.
Publication Date: September 6, 2018
Other Editions of This Title:
Paperback (6/6/2019)
Paperback (9/24/2019)
Paperback (10/4/2019)
Paperback (6/3/2019)
Paperback (6/17/2019)
Paperback (7/27/2019)
Paperback (9/1/2004)
Paperback (4/15/2019)
Paperback (5/16/2009)
Paperback (11/23/2017)
* Individual store prices may vary.
Description
The Book of Tea by Kakuzo Okakura as boiled, the Powdered-tea which was whipped, the Leaf-tea which was steeped, mark the distinct emotional impulses of the Tang, the Sung, and the Ming dynasties of China. If we were inclined to borrow the much-abused terminology of art-classification, we might designate them respectively, the Classic, the Romantic, and the Naturalistic schools of Tea. The tea-plant, a native of southern China, was known from very early times to Chinese botany and medicine. It is alluded to in the classics under the various names of Tou, Tseh, Chung, Kha, and Ming, and was highly prized for possessing the virtues of relieving fatigue, delighting the soul, strengthening the will, and repairing the eyesight. It was not only administered as an internal dose, but often applied externally in form of paste to alleviate rheumatic pains. The Taoists claimed it as an important ingredient of the elixir of immortality. The Buddhists used it extensively to prevent drowsiness during their long hours of meditation.