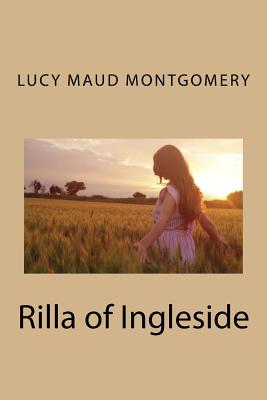 Rilla of Ingleside
Paperback

* Individual store prices may vary.
Other Editions of This Title:
Paperback (3/16/2017)
Paperback (1/31/2018)
Paperback (2/27/2020)
Paperback (6/15/2020)
Paperback (12/6/2019)
Paperback (10/26/2017)
Paperback (5/24/2017)
Paperback (12/28/2019)
Paperback (10/21/2018)
Paperback (4/17/2020)
Paperback (12/15/2013)
Paperback (3/29/2020)
Paperback (2/1/2011)
Paperback (8/24/2017)
Paperback (4/14/2010)
Paperback (6/19/2020)
Paperback (3/21/2013)
Description
Rilla of Ingleside Lucy Maud Montgomery She has an odd belief in dreams and we have not been able to laugh it out of her. I must own, too, that some of her dreams--but there, it would not do to let Gilbert hear me hinting such heresy. What have you found of much interest, Susan?" Susan had given an exclamation. "Listen to this, Mrs. Dr. dear. 'Mrs. Sophia Crawford has given up her house at Lowbridge and will make her home in future with her niece, Mrs. Albert Crawford.' Why that is my own cousin Sophia, Mrs. Dr. dear. We quarrelled when we were children over who should get a Sunday-school card with the words 'God is Love, ' wreathed in rosebuds, on it, and have never spoken to each other since. And now she is coming to live right across the road from us." "You will have to make up the old quarrel, Susan. It will never do to be at outs with your neighbours.
Createspace Independent Publishing Platform, 9781727031577, 592pp.
Publication Date: September 6, 2018