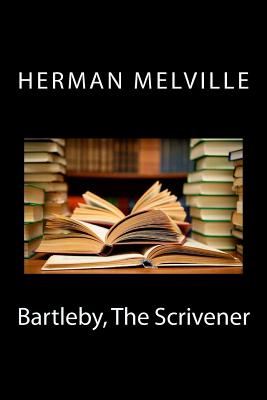 Bartleby, The Scrivener (Paperback)
Createspace Independent Publishing Platform, 9781727117868, 88pp.
Publication Date: September 7, 2018
Other Editions of This Title:
Digital Audiobook (10/2/2011)
Paperback (7/4/2018)
Paperback, Large Print (9/8/2015)
Paperback (1/24/2019)
Paperback (8/31/2019)
Paperback (5/8/2019)
Paperback (7/8/2019)
Paperback (9/25/2018)
Paperback (6/21/2016)
Paperback (9/5/2017)
Paperback (6/28/2016)
Hardcover (8/27/2018)
Paperback (8/27/2018)
Paperback (9/4/2019)
Paperback (6/2/2016)
Hardcover (1/9/2019)
* Individual store prices may vary.
Description
Bartleby, The Scrivener Herman Melville I should have stated before that ground glass folding-doors divided my premises into two parts, one of which was occupied by my scriveners, the other by myself. According to my humor I threw open these doors, or closed them. I resolved to assign Bartleby a corner by the folding-doors, but on my side of them, so as to have this quiet man within easy call, in case any trifling thing was to be done. I placed his desk close up to a small side-window in that part of the room, a window which originally had afforded a lateral view of certain grimy back-yards and bricks, but which, owing to subsequent erections, commanded at present no view at all, though it gave some light. Within three feet of the panes was a wall, and the light came down from far above, between two lofty buildings, as from a very small opening in a dome. Still further to a satisfactory arrangement.