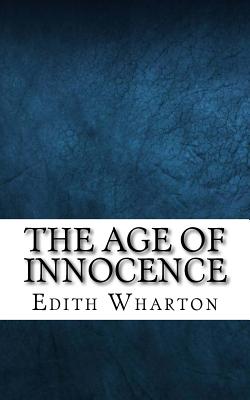 The Age of Innocence (Paperback)
Createspace Independent Publishing Platform, 9781727131741, 236pp.
Publication Date: September 7, 2018
Other Editions of This Title:
Paperback (7/28/2019)
Paperback (4/19/2011)
Paperback (5/9/2016)
Paperback (7/14/2018)
Paperback (10/7/2018)
Paperback (8/2/2014)
Paperback (12/7/2019)
Paperback (12/26/2018)
Paperback (3/7/2019)
Paperback (4/17/2014)
Paperback (11/3/2018)
Paperback (11/22/2016)
Paperback (10/7/2018)
Paperback (2/1/2019)
Paperback (7/17/2013)
* Individual store prices may vary.
Description
The Age of Innocence By Edith Wharton Among New York City's upper class of the 1870s, before the advent of electric lights, telephones or motor vehicles, there was a small cluster of aristocratic families that ruled New York's social life. To those at the apex of the social world one's occupation or abilities were secondary to heredity and family connections, and one's reputation and outward appearance was of foremost importance. At the center of the highest circles is Newland Archer, a lawyer set to enter into a socially safe marriage with the sheltered and beautiful May Welland -- a decision Archer is forced to re-consider after the appearance of Countess Ellen Olenska, May's exotic and beautiful cousin, recently returned from a lengthy stay in Europe.