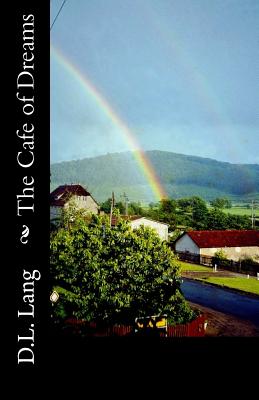 The Cafe of Dreams (Paperback)
Createspace Independent Publishing Platform, 9781727159806, 62pp.
Publication Date: September 10, 2018
* Individual store prices may vary.
Description
The Cafe of Dreams is 50 pages of new poetry by D.L. Lang, the Poet Laureate of Vallejo, California.
About the Author
D.L. Lang is the current Poet Laureate of Vallejo, California. She is the author of ten books, and one spoken word album. Her poems have been published in the Benicia Herald, Jewish Journal, Poets Are Heroes Magazine, the Benicia First Tuesday Poets anthology Light & Shadow, and in A Poet's Siddur: Friday Evening Liturgy through the Eyes of Poets. Her poem "Is" was recently accepted into the Marin Poetry Center's member anthology for 2018. Lang has been a featured act at several local events including the Vallejo Man March, Unity Day, Solidarity with Charlottesville, Vallejo's Families Belong Together rally, and International Peace Day. She has also featured at My Word Open Mic in Berkeley, the Marin Poetry Center Traveling Show, the Benicia First Tuesday Poets, and Rosanna's in Benicia. She has hosted and organized poetry events at the JFK Library in Vallejo, CA. She is also a regular at Poetry by the Bay since 2015 and lead the Poetry in Notion poetry circle. She has won ribbons and rosettes at the Alameda, Marin, San Mateo, and Solano County Fairs. Her poems have been transformed into songs, liturgy, and used as a means to advocate for causes. She served as a judge for the Solano County Poetry Out Loud competition, and for the JFK Library's Write On! Teen Poetry Contest. She has also taught self-publishing to both Poetry in Notion and Benicia First Tuesday Poets. Verses, Voices and Visions of Vallejo is her poet laureate project.