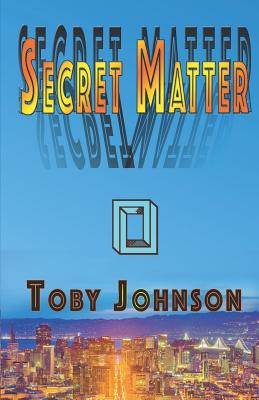 Secret Matter
Paperback

* Individual store prices may vary.
Description
Winner of a 1990 Lambda Literary Award for Gay Men's Science Fiction and bestselling novel, Secret Matter returns in a revised edition for the 21st century. With an Afterword by gay theologian, social commentator Mark Jordan. Kevin Anderson is finishing up college, and getting ready to leave New York for an internship rebuilding San Francisco after an immense earthquake. Then the Visitors arrive; a race of human-like aliens touch down in several cities around the globe, including San Francisco, and nothing will ever be the same. When Kevin's company is given a contract to build a facility for the Visitors, he forms a friendship with 'Bel, one of their number. But is 'Bel so alien after all? They seem so human, but they possess some odd characteristics and seem to be hiding something. What secrets do they carry, and where, exactly, are they from? This edition includes a Bonus of Toby Johnson's whimsical, but profound, story "Adam & Steve.
Createspace Independent Publishing Platform, 9781727179422, 302pp.
Publication Date: September 8, 2018