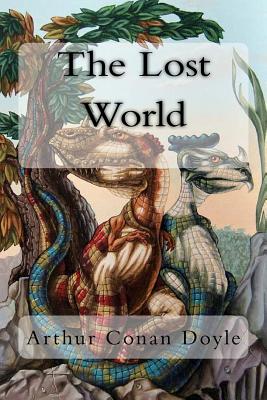 The Lost World (Paperback)
Createspace Independent Publishing Platform, 9781727242645, 274pp.
Publication Date: September 13, 2018
Other Editions of This Title:
Paperback (9/25/2019)
Paperback (1/14/2019)
Paperback (12/22/2015)
Paperback (10/3/2018)
Paperback (11/7/2014)
Paperback (5/29/2017)
Paperback (12/4/2019)
Paperback (3/3/2019)
Paperback (2/5/2016)
Paperback (9/21/2017)
Paperback (4/27/2013)
Paperback (4/24/2019)
Paperback (7/19/2019)
Paperback (2/2/2012)
Paperback (10/3/2018)
* Individual store prices may vary.
Description
The Lost World is a novel by Sir Arthur Conan Doyle concerning an expedition to a plateau in the Amazon basin of South America where prehistoric animals (dinosaurs and other extinct creatures) still survive. The novel also describes a war between indigenous people and a vicious tribe of ape-like creatures. Edward Malone, a reporter for the Daily Gazette, goes to his news editor, McArdle, to procure a dangerous and adventurous mission in order to impress the woman he loves, Gladys Hungerton. He is sent to interview Professor George Edward Challenger, to determine the truth of his claims about his trip to South America. After a fight with Malone, Challenger reveals his discovery of living dinosaurs in South America, and invites Malone, along with Professor Summerlee and Lord John Roxton, an adventurer who knows the Amazon, on a trip to prove his story. They reach the plateau with the aid of native guides; but one of these, called Gomez, is the brother of a man that Roxton killed, and isolates the explorers on the dinosaurs' plateau, and their servant Zambo is unable to prevent the rest of the guides from escape.