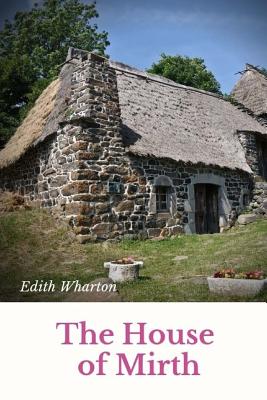 The House of Mirth (Paperback)
unabridged edition
Createspace Independent Publishing Platform, 9781727320633, 286pp.
Publication Date: September 5, 2018
Other Editions of This Title:
Paperback (2/1/2019)
Paperback (9/23/2007)
Paperback (1/5/2016)
Paperback (7/30/2008)
Paperback (4/1/2019)
Paperback (11/10/2019)
Paperback (10/30/2019)
Paperback (5/22/2018)
Paperback (10/10/2018)
Paperback (3/27/2010)
Paperback (7/30/2008)
Paperback (2/3/2014)
Paperback (9/1/2014)
Paperback (3/4/2013)
Paperback (6/28/2016)
Paperback (10/6/2019)
* Individual store prices may vary.
Description
The House of Mirth is a 1905 novel by the American author Edith Wharton. It tells the story of Lily Bart, a well-born but impoverished woman belonging to New York City's high society around the turn of the last century. a] Wharton creates a portrait of a stunning beauty who, though raised and educated to marry well both socially and economically, is reaching her 29th year, an age when her youthful blush is drawing to a close and her marital prospects are becoming ever more limited. The House of Mirth traces Lily's slow two-year social descent from privilege to a tragically lonely existence on the margins of society. In the words of one scholar, Wharton uses Lily as an attack on "an irresponsible, grasping and morally corrupt upper class.The House of Mirth was Wharton's second published novel and was preceded by two novellas, The Touchstone (1900), Sanctuary (1903), and one full-length novel, The Valley of Decision (1902). Her subsequent important novels are Ethan Frome (1911), The Custom of the Country (1913), and The Age of Innocence (1920) for which she won the Pulitzer Prize in 1921. These works influenced a host of American authors for two generations. They include F. Scott Fitzgerald (The Great Gatsby), Sinclair Lewis (Main Street), John O'Hara (Appointment in Samarra), and Louis Auchincloss (The House of Five Talents).