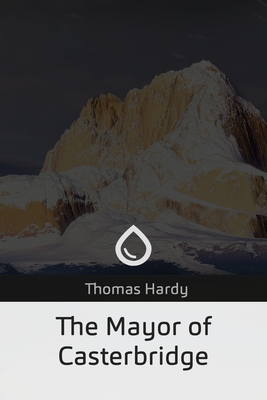 The Mayor of Casterbridge
Paperback

* Individual store prices may vary.
Other Editions of This Title:
Paperback (9/1/2004)
Paperback (10/2/2020)
Paperback (10/28/2018)
Paperback (10/25/2020)
Paperback (10/30/2018)
Paperback (12/16/2020)
Paperback (10/27/2016)
Paperback (12/5/2020)
Paperback (9/26/2019)
Paperback (2/1/2000)
Paperback (4/27/2009)
Description
The man was of fine figure, swarthy, and stern in aspect; and he showed in profile a facial angle so slightly inclined as to be almost perpendicular. He wore a short jacket of brown corduroy, newer than the remainder of his suit, which was a fustian waistcoat with white horn buttons, breeches of the same, tanned leggings, and a straw hat overlaid with black glazed canvas. At his back he carried by a looped strap a rush basket, from which protruded at one end the crutch of a hay-knife, a wimble for hay-bonds being also visible in the aperture. His measured, springless walk was the walk of the skilled countryman as distinct from the desultory shamble of the general labourer; while in the turn and plant of each foot there was, further, a dogged and cynical indifference personal to himself, showing its presence even in the regularly interchanging fustian folds, now in the left leg, now in the right, as he paced along.
Createspace Independent Publishing Platform, 9781727509328, 318pp.
Publication Date: August 7, 2019