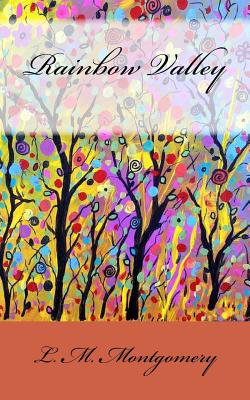 Rainbow Valley (Paperback)
Createspace Independent Publishing Platform, 9781727678208, 206pp.
Publication Date: October 7, 2018
Other Editions of This Title:
Digital Audiobook (2/16/2011)
Paperback (8/14/2017)
Paperback (5/19/2018)
Paperback (5/5/2015)
Paperback (12/9/2019)
Paperback (10/17/2019)
Paperback (11/17/2014)
Paperback (6/29/2017)
Paperback (9/27/2018)
Paperback (4/13/2017)
Paperback (9/11/2017)
Paperback (1/2/2020)
Paperback (1/1/2020)
Paperback (7/16/2019)
Paperback (3/5/2018)
Paperback (8/23/2014)
Paperback (12/16/2019)
* Individual store prices may vary.
Description
Rainbow Valley L. M. Montgomery Rainbow Valley (1919) is the seventh book in the chronology of the Anne of Green Gables series by Lucy Maud Montgomery, although it was the fifth book published. In this book Anne Shirley is married with six children, but the book focuses more on her new neighbor, the new Presbyterian minister John Meredith, as well as the interactions between Anne's and John Meredith's children. The book is dedicated: "To the memory of Goldwin Lapp, Robert Brookes and Morley Shier who made the supreme sacrifice that the happy valleys of their home land might be kept sacred from the ravage of the invader." This refers to World War I, which is the main theme of the next and final book in the series, Rilla of Ingleside.