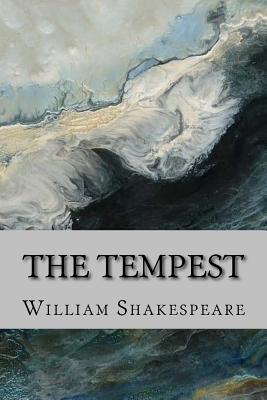 The Tempest
Paperback

* Individual store prices may vary.
Other Editions of This Title:
Paperback (8/11/2020)
Paperback (12/4/2012)
Paperback (12/4/2012)
Paperback (11/8/2020)
Paperback (12/4/2012)
Paperback (1/13/2021)
Paperback (12/4/2012)
Paperback (4/29/2020)
Paperback (5/22/2018)
Paperback (4/12/2019)
Paperback (10/2/2020)
Description
The storm (The Tempest) is traditionally considered the penultimate work of William Shakespeare (the last one would be Henry VIII) and it should be the one that marked the farewell to the famous dramatist's scenes (at least as an actor). It was first performed on November 1, 1611 at the Whitehall Palace in London; probably, later, it was also staged at the Globe Theater and the Blackfriars Theater. The story of the comedy begins when most of the events have already happened. The magician Prospero, legitimate Duke of Milan, and his daughter Miranda have been exiled for about twelve years on an island (perhaps from the Adriatic or in France, others assume the Bermuda Islands), after the jealous brother of Prospero, Antonio, helped by the king of Naples, he had deposed him and sent away with his three-year-old daughter. In possession of magical arts due to his great knowledge and his prodigious library, Prospero is reluctantly served by a spirit, Ariel, whom he has freed from the tree in which he was trapped. Ariel had been imprisoned by the African witch Sicorace, exiled to the island years before and dead before Prospero's arrival.
Createspace Independent Publishing Platform, 9781727700510, 78pp.
Publication Date: October 2, 2018