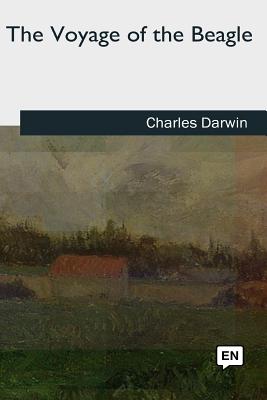 The Voyage of the Beagle (Paperback)
Createspace Independent Publishing Platform, 9781727733914, 480pp.
Publication Date: October 21, 2018
Other Editions of This Title:
Digital Audiobook (11/16/2008)
Paperback (2/4/2019)
Paperback (6/12/2015)
Paperback (3/30/2014)
Paperback (7/1/2001)
Paperback (2/4/2018)
Paperback (12/19/2008)
Paperback (1/25/2009)
Paperback (2/4/2010)
Paperback (9/3/2018)
Paperback (10/28/2018)
* Individual store prices may vary.
Description
This volume contains, in the form of a Journal, a history of our voyage, and a sketch of those observations in Natural History and Geology, which I think will possess some interest for the general reader. I have in this edition largely condensed and corrected some parts, and have added a little to others, in order to render the volume more fitted for popular reading; but I trust that naturalists will remember, that they must refer for details to the larger publications which comprise the scientific results of the Expedition. The Zoology of the Voyage of the Beagle includes an account of the Fossil Mammalia, by Professor Owen; of the Living Mammalia, by Mr. Waterhouse; of the Birds, by Mr. Gould; of the Fish, by the Rev. L. Jenyns; and of the Reptiles, by Mr. Bell. I have appended to the descriptions of each species an account of its habits and range. These works, which I owe to the high talents and disinterested zeal of the above distinguished authors, could not have been undertaken, had it not been for the liberality of the Lords Commissioners of Her Majesty's Treasury, who, through the representation of the Right Honourable the Chancellor of the Exchequer, have been pleased to grant a sum of one thousand pounds towards defraying part of the expenses of publication.