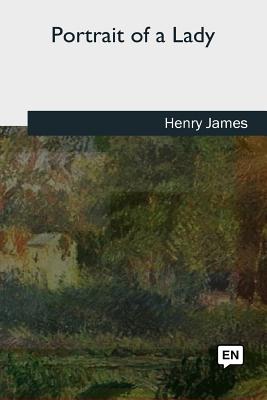 Portrait of a Lady (Paperback)
Createspace Independent Publishing Platform, 9781727742343, 304pp.
Publication Date: October 21, 2018
Other Editions of This Title:
Paperback (1/9/2017)
Paperback (4/3/2017)
Paperback (6/19/2018)
Paperback (9/2/2017)
Paperback (5/23/2018)
Paperback (5/18/2017)
Paperback (7/30/2020)
Paperback (5/30/2017)
Paperback (9/26/2018)
Paperback (1/9/2017)
Paperback (3/17/2017)
Paperback (8/15/2017)
Paperback (6/19/2018)
Paperback (9/14/2017)
* Individual store prices may vary.
Description
"The Portrait of a Lady" was, like "Roderick Hudson," begun in Florence, during three months spent there in the spring of 1879. Like "Roderick" and like "The American," it had been designed for publication in "The Atlantic Monthly," where it began to appear in 1880. It differed from its two predecessors, however, in finding a course also open to it, from month to month, in "Macmillan's Magazine"; which was to be for me one of the last occasions of simultaneous "serialisation" in the two countries that the changing conditions of literary intercourse between England and the United States had up to then left unaltered. It is a long novel, and I was long in writing it; I remember being again much occupied with it, the following year, during a stay of several weeks made in Venice. I had rooms on Riva Schiavoni, at the top of a house near the passage leading off to San Zaccaria; the waterside life, the wondrous lagoon spread before me, and the ceaseless human chatter of Venice came in at my windows, to which I seem to myself to have been constantly driven, in the fruitless fidget of composition, as if to see whether, out in the blue channel, the ship of some right suggestion, of some better phrase, of the next happy twist of my subject, the next true touch for my canvas, mightn't come into sight. But I recall vividly enough that the response most elicited, in general, to these restless appeals was the rather grim admonition that romantic and historic sites, such as the land of Italy abounds in, offer the artist a questionable aid to concentration when they themselves are not to be the subject of it.