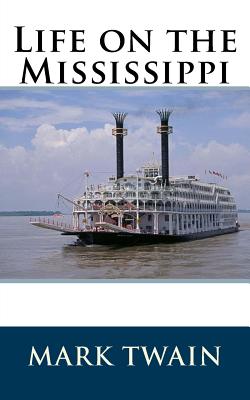 Life on the Mississippi (Paperback)
Createspace Independent Publishing Platform, 9781727816297, 348pp.
Publication Date: October 16, 2018
Other Editions of This Title:
Paperback (4/29/2018)
Paperback (7/18/2019)
Paperback (3/29/2018)
Paperback (3/30/2017)
Paperback (4/7/2018)
Paperback (9/16/2016)
Paperback (11/22/2018)
Paperback (11/4/2011)
Paperback (3/11/2018)
Paperback (1/14/2017)
Paperback (6/14/2018)
Paperback (2/14/2019)
Paperback (9/12/2016)
Paperback (1/6/2017)
Paperback (3/10/2017)
* Individual store prices may vary.
Description
Life on the Mississippi Mark Twain First published in 1883, "Life on the Mississippi" is Mark Twain's depiction of his life on the Mississippi river as a steamboat pilot. The work begins with a brief history of the river from the perspective of notable Americans and Europeans starting with Spanish explorer Hernando de Soto in 1542. The narrative continues with Twain's memoir of his time as an apprentice under the stewardship of experienced steamboat pilot, Horace E. Bixby. While he was twenty-one at the time, Twain portrays himself as much younger, romanticizing his youthful exuberance for his adventures aboard the steamboats of the Mississippi. The second half of the book details a trip along the Mississippi River from St. Louis to New Orleans in the years following the American Civil War. A charming depiction of a bygone era in American history, combined with many tall tales and humorous anecdotes, "Life on the Mississippi" is one of Mark Twain's most famous works of non-fiction, one which would establish him as one of 19th century America's premier humorists.