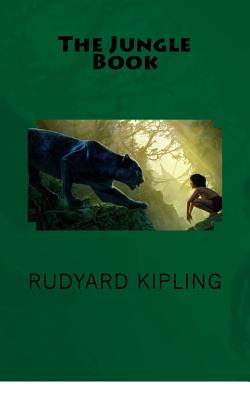 The Jungle Book (Paperback)
Createspace Independent Publishing Platform, 9781727818932, 128pp.
Publication Date: October 17, 2018
Other Editions of This Title:
Paperback (12/15/2015)
Paperback (11/23/2015)
Paperback (9/2/2014)
Paperback (6/11/2013)
Paperback (6/27/2017)
Paperback (5/22/2018)
Paperback (10/24/2018)
Paperback (3/26/2018)
Paperback (11/27/2019)
Paperback (11/3/2018)
Paperback (9/6/2018)
Paperback (10/16/2018)
Paperback (2/14/2014)
Paperback (12/20/2019)
* Individual store prices may vary.
Description
The Jungle Book By Rudyard Kipling Mowgli was still deeply interested in the pebbles, and he did not notice when the wolves came and looked at him one by one. At last they all went down the hill for the dead bull, and only Akela, Bagheera, Baloo, and Mowgli's own wolves were left. Shere Khan roared still in the night, for he was very angry that Mowgli had not been handed over to him. "Ay, roar well," said Bagheera, under his whiskers, "for the time will come when this naked thing will make thee roar to another tune, or I know nothing of man." "It was well done," said Akela. "Men and their cubs are very wise. He may be a help in time." "Truly, a help in time of need; for none can hope to lead the Pack forever," said Bagheera.