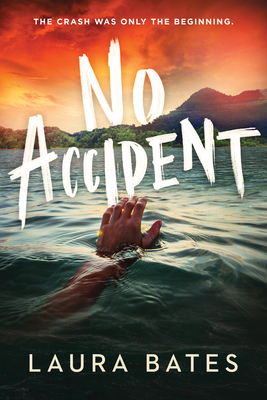 No Accident
Paperback

* Individual store prices may vary.
Description
No matter how you try to hide it, the truth will always come out . . .
When a small plane crash ends with a group of seven teens washed up on a deserted island, their first thought is survival. With supplies dwindling and the fear of being stranded forever becoming more of a reality, they quickly discover that being the most popular kid in high school doesn't help when you're fighting to stay alive.
And when strange and terrifying accidents start to occur all around them, the group realizes that they are being targeted by someone who was on the plane, and that the island isn't their only danger. A terrible secret from a party the night before the flight has followed them ashore—and it's clear that someone is looking for justice. Now survival depends on facing the truth about that party: who was hurt that night, and who let it happen?
"Laura Bates is one of the most important feminist voices we have and The Trial is engaging and clever, thought-provoking and thrilling. I inhaled it in one sitting." — Louise O'Neill, author of Asking For It
Praise for THE BURNING:
"A haunting rallying cry against sexism and bullying" — Kirkus Reviews
"Emotionally charged...powerful." — Booklist
"A painfully realistic, spellbinding novel." — Shelf Awareness
Praise For No Accident…
". . . engaging and clever, thought-provoking and thrilling. I inhaled it in one sitting." — Louise O'Neill, Prinz Honor Award author of Asking for It
"Characterization is top-notch with all seven being full-fleshed out. The action/intrigue/mystery/suspense moves the story very quickly... Readers who like Sarah Dessen and Laura Halse Anderson would likely appreciate Laura Bates as well" — Youth Services Book Review (STARRED review)
"Themes of consent, toxic masculinity, elitism, misogyny, feminism, and the meaning of justice emerge as Bates creates conversations among the group members that are sobering and thought-provoking…An engaging, fast-paced narrative with real-world implications." — Kirkus Reviews
"This action-packed book [is] just the sort of survival story high school students will really enjoy. This would make a great modern pairing with William Golding's classic Lord of the Flies" — School Library Connection
Sourcebooks Fire, 9781728206769, 288pp.
Publication Date: December 6, 2022