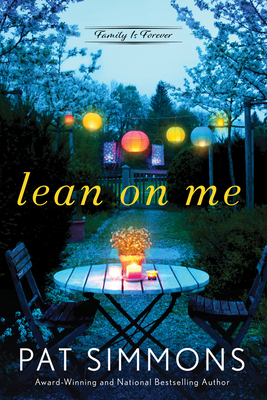 Lean on Me (Paperback)
Sourcebooks Casablanca, 9781728212531, 288pp.
Publication Date: January 7, 2020
* Individual store prices may vary.
Description
First in an emotional, poignant romantic women's fiction series from acclaimed inspirational romance author Pat Simmons.
No one should have to go it alone...
Tabitha Knicely is overwhelmed with sorrow and exhaustion caring for her beloved great-aunt, whose dementia is getting worse. When her neighbor Marcus Whittington accuses Tabitha of elder neglect, he doesn't realize how his threats to have Aunt Tweet taken away add to Tabitha's pain.
Then Marcus gets to know the exuberant elderly lady and sees up close how hard Tabitha is fighting to keep everything together. Tabitha finds herself leaning on Marcus more and more. And he's becoming more than happy to share her burdens...
What readers are saying:
"The most empowering story line of a family tied together by the power of unconditional love."
"Beautifully written, heart-wrenching romance that rates five shiny stars."
"A powerful read that will tug at your heart."
"The joys and challenges of caregiving... Love comes in all shapes, sizes, and scenarios "