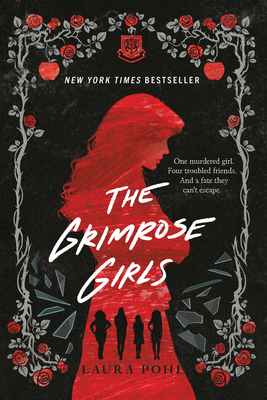 The Grimrose Girls
Paperback

* Individual store prices may vary.
Description
Four troubled friends,
One murdered girl...
and a dark fate that may leave them all doomed.
The Descendants meets Pretty Little Liars in this story of four reimagined fairytale heroines who must uncover connections to their ancient curses and forge their own paths... before it's too late.
After the mysterious death of their best friend, Ella, Yuki, and Rory are the talk of their elite school, Grimrose Acad mie. The police ruled Ariane's death as a suicide, but the trio are determined to find out what really happened.
When Nani Eszes arrives as their newest roommate, it sets into motion a series of events that no one could have predicted. As the girls retrace their friend's final days, they discover a dark secret about Grimrose--Ariane wasn't the first dead girl.
They soon learn that all the past murders are connected to ancient fairytale curses...and that their own fates are tied to the stories, dooming the girls to brutal and gruesome endings unless they can break the cycle for good.
Praise for The Last 8:
"This debut is, at times, both joyful and heartbreaking ... Pohl's characters are tough, funny, and brave as they manage to persevere despite the debilitating weight of grief."--Booklist
"With its powerful world building and emotional twists, The Last 8 is a beautifully fresh take on the idea of an alien apocalypse."--Foreword Reviews
"A sci-fi romp with ample intergalactic twists to keep readers satisfied."--Kirkus Reviews
Sourcebooks Fire, 9781728228877, 384pp.
Publication Date: November 2, 2021