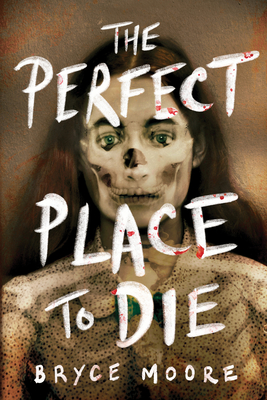 The Perfect Place to Die
Paperback

* Individual store prices may vary.
Other Editions of This Title:
Digital Audiobook (10/24/2022)
Description
"Fans of true-crime murder mysteries won't want to miss this one."—Booklist, STARRED Review
Stalking Jack the Ripper meets Devil in the White City in this terrifying historical fiction debut about one of the world's most notorious serial killers.
In order to save her sister, Zuretta takes a job at an infamous house of horrors—but she might never escape.
Zuretta never thought she'd encounter a monster. She had resigned herself to a quiet life in Utah. But when her younger sister, Ruby, travels to Chicago during the World's Fair, and disappears, Zuretta leaves home to find her.
But 1890s Chicago is more dangerous and chaotic than she imagined. She doesn't know where to start until she learns of her sister's last place of employment…a mysterious hotel known as The Castle.
Zuretta takes a job there hoping to learn more. And before long she realizes the hotel isn't what it seems. Women disappear at an alarming rate, she hears crying from the walls, and terrifying whispers follow her at night. In the end, she finds herself up against one of the most infamous mass murderers in American history—and his custom-built death trap.
With real, terrifying quotes in front of each chapter, strong female characters, and unbearable suspense, The Perfect Place to Die is perfect for fans of true crime, horror, and the Stalking Jack the Ripper series.
Praise For The Perfect Place to Die…
"Fans of true-crime murder mysteries won't want to miss this one." — Booklist, STARRED Review
"True crime buffs will appreciate the passages at the beginning of each chapter, which are excerpts from serial killer H.H. Holmes' published confession." — School Library Journal
"[This] novel will appeal to readers excited about an account of gruesome historical events steered by an intrepid young woman. " — Kirkus Reviews
"Zuretta's gumption makes the heroine easy to root for, as she faces off with a murderer and also confronts the powerful men who don't see missing working class girls as a problem." — The Bulletin of the Center for Children's Books
"[An] entertaining thriller...Moore deftly captures the bustle of 1890s Chicago, as well as the near-claustrophobic feel of The Castle." — Publishers Weekly
"An entertaining blend of historical fiction, thriller and an earnest look at how tough it was for women to get ahead in this era. Zuretta cracks it in the end though. Go girl!" — Ginger Nuts of Horror
"Bryce Moore does a fantastic job at delivering suspense, mystery, and both lovable and horrific characters." — Tori Danielle, PopHorror
Sourcebooks Fire, 9781728229119, 320pp.
Publication Date: August 3, 2021
About the Author
Bryce Moore is the author of The Memory Thief and Vodník. When he's not authoring, he's a librarian in Western Maine and a past president of the Maine Library Association. And when he's not up to his nose in library work, he's watching movies, playing board games, and paying ridiculous amounts of money feeding his Magic the Gathering addiction. Check out his daily blog for writing tips, movie reviews, and general rantings over at brycemoore.com