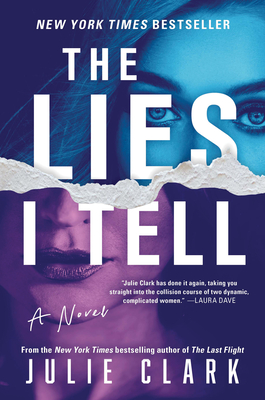 The Lies I Tell
A Novel
Hardcover

* Individual store prices may vary.
Other Editions of This Title:
Paperback (3/7/2023)
Library Binding, Large Print (8/10/2022)
MP3 CD (8/23/2022)
July 2022 Indie Next List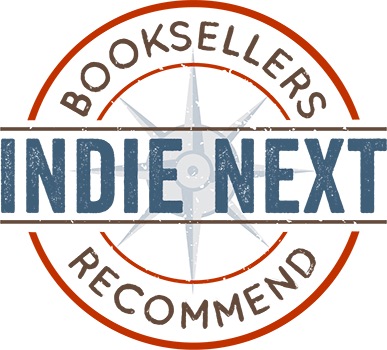 "Kat Roberts has waited a decade to expose con artist Meg Williams. Now she finally has the chance...
The Lies I Tell
is a masterful tale. The characters are so well written, the plot smart and fast moving. This is definitely not one to miss!"
— Rebecca Minnock, Murder By the Book, Houston, TX
View the List
Description
THE INSTANT NEW YORK TIMES BESTSELLER!
"A mindbender." —Jessica Knoll
"Riveting…a winner." —Laura Dave
"A knockout." —Mary Kubica
From the New York Times bestselling author of The Last Flight comes a twisted con-woman thriller about two women out for revenge—or is it justice?
Two women. Many aliases.
Meg Williams. Maggie Littleton. Melody Wilde. Different names for the same person, depending on the town, depending on the job. She's a con artist who erases herself to become whoever you need her to be—a college student. A life coach. A real estate agent. Nothing about her is real. She slides alongside you and tells you exactly what you need to hear, and by the time she's done, you've likely lost everything.
Kat Roberts has been waiting ten years for the woman who upended her life to return. And now that she has, Kat is determined to be the one to expose her. But as the two women grow closer, Kat's long-held assumptions begin to crumble, leaving Kat to wonder who Meg's true target is.
The Lies I Tell is a twisted domestic thriller that dives deep into the psyches and motivations of two women and their unwavering quest to seek justice for the past and rewrite the future.
Praise for The Last Flight by Julie Clark:
"Thoroughly absorbing…the characters get under your skin." —The New York Times
"Highly thrilling." —Entertainment Weekly
"You won't be able to put it down." —People.com
Praise For The Lies I Tell: A Novel…
As recommended by Goodreads, BuzzFeed, POPSUGAR, Parade, E! Online, CrimeReads, Apartment Therapy, Scary Mommy, Motherly, and more!
"Clear your schedule to read The Lies I Tell because this book is nearly impossible to put down from the first page." — Associated Press
"The roller coaster story here, coupled with the fear and uncertainty endured by Kat as she learns to trust again only to be betrayed again, will stay with readers. And the facts of the various cons—this is virtually an instruction manual for fraud!—are fascinating. For those who like a story in which women fight back." — First Clue, STARRED review
"Will send chills down your spine." — Motherly, The Buzziest Books of 2022 So Far
"A gripping, immersive, downright triumphant revenge thriller...this book is so incredibly engaging and immersive, and I loved following the dangerous dance that develops between these two women. Driven by two complex, vividly-crafted female protagonists, The Lies I Tell draws readers into a thrilling web of deceit and revenge." — Crime By The Book
"An electrifying cat-and-mouse story." — Apartment Therapy
"Intriguing…Clark skillfully fleshes out the strong, multifaceted characters. The story nicely mixes brisk plot points with slow burning reveals as it builds to a satisfying conclusion. Clark doesn't disappoint." — Publishers Weekly
"Will twist readers through an intricate, domestic thriller as the two women's lies unravel. Perfect for fans of Kimberley Belle, Alice Feeney, and Michael Robotham." — Library Journal
"Do you ever wish you could don the life of someone else? Take on another persona, temporarily change jobs, and towns? Best you add Julie Clark's new psychological thriller to your summer TBR pile." — Scary Mommy, Our 17 Favorite Summer Books Picks To Read Poolside
"Julie Clark has done it again! In her latest riveting domestic thriller, Clark takes you straight into the collision course of two dynamic, complicated women—who will go to any length to fix their past and find their way to a different future. The Lies I Tell is a winner!" — Laura Dave, #1 New York Times bestselling author of The Last Thing He Told Me
"The Lies I Tell is a uniquely riveting cat and mouse game with two artfully nuanced female protagonists that is at once a razor-sharp, page-turning mystery and a brilliant, thought-provoking exploration of what it truly means to do good in the world." — Kimberly McCreight, New York Times bestselling author of A Good Marriage and Friends like These
"Clark knocks it out of the park with The Lies I Tell. A modern-day Robin Hood with a feminist twist. This is one of the best books you'll read this year. Unputdownable!" — Liv Constantine, internationally bestselling author of The Last Mrs. Parrish
"The Lies I Tell is a knockout. Smart, savvy and so duplicitous with a propulsive storyline and two of the most beguiling female characters I've ever met. Julie Clark does it again!" — Mary Kubica, New York Times bestselling author of Local Woman Missing
"A meticulously plotted mindbender, with a last page I can only describe as a triumph. Do not miss it." — Jessica Knoll, New York Times bestselling author of Luckiest Girl Alive
"Another terrific nail-biter by Julie Clark. The Lies I Tell weaves together the stories of two strong, complicated women: a brilliant con artist, and the journalist determined to unmask her. Fast-paced and beautifully plotted." — Sarah Pekkanen, co-author of The Golden Couple
Sourcebooks Landmark, 9781728247595, 320pp.
Publication Date: June 21, 2022
About the Author
Julie Clark is the New York Times bestselling author of The Lies I Tell and The Last Flight, both of which were also #1 international bestsellers and have been translated into more than twenty-five languages. She lives in Los Angeles with her family and a goldendoodle with poor impulse control.
1. One of the most powerful tools in Meg's arsenal is a familiarity with social media. What do you think she could learn about you from your online presence?
2. Since they both know the other woman is lying about her identi- ty, Meg and Kat also know they shouldn't trust each other. How does their friendship grow despite this?
3. Discuss the role of ego in Meg's cons. How do her targets create openings for her with their own bad behavior?
4. At first, Kat blames Meg for what happened with Nate. When do you think she stopped feeling that way?
5. The greatest downside of Meg's career is the loneliness. Do you think she could have kept in touch with her friends when she started scamming Cory? How would you feel in her position, moving cross-country every few years and not making any permanent connections?
6. Meg believes that scamming Phillip to return Celia's cottage was a turning point in her career. How was that job different from the others she had run?
7. Why does it take Kat so long to recognize that Scott has relapsed? Where would you draw the line between supporting a partner who is trying to overcome an addiction and protecting yourself?
8. Kat doesn't trust that Scott will be investigated by his colleagues. Is there incentive for police departments to investigate their officers and detectives? What motivations do they have to sweep corruption and violence under the rug?
9. Meg posits, "The difference between justice and revenge comes down to who's telling the story." What does she mean, and do you agree with her?
10. What's next for Kat and Meg? Do you think Kat will succeed in her new quest? Will Meg really retire from cons?