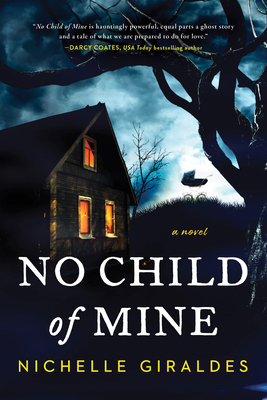 No Child of Mine
Paperback

* Individual store prices may vary.
Description
There's something in the dark. And it's starting to whisper...
Essie Singh has defined herself by her ambitions, a fiercely independent woman whose only soft spot is her husband, Sanjay. She never imagined herself as a mother. It was never a part of the plan. But then she finds out she's pregnant. As her difficult pregnancy transforms her body and life into something she barely recognizes, her husband spends the nights pacing in the attic, slowly becoming a stranger, and the house begins to whisper.
As Essie's pregnancy progresses, both her and Sanjay's lives are warped by a curse that has haunted her family for generations, leaving a string of fatherless daughters in its wake. When she's put on bedrest, Essie trades the last aspects of her carefully planned life for isolation in what should be a welcoming home, but she isn't alone. There's something here that means to take everything from her…
Praise For No Child of Mine…
A haunting and eerie melody of love and loss, No Child of Mine…will claw at your heartstrings and chill your spine. This book will settle deep into your bones and stay there—I highly recommend it.
"No Child of Mine is hauntingly powerful, equal parts a ghost story and a tale of what we are prepared to do for love. " —
Poisoned Pen Press, 9781728270357, 336pp.
Publication Date: September 12, 2023
About the Author
A lifelong book lover, Nichelle Giraldes writes female-centered horror. She earned her BA from Colorado College where she studied in religion and mathematics. She currently lives in Colorado, where she teaches math to middle and high school students.