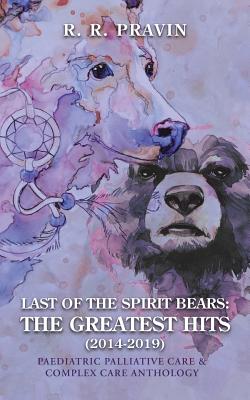 Last of the Spirit Bears (Paperback)
the Greatest Hits (2014-2019): Paediatric Palliative Care & Complex Care Anthology
Authorhouse, 9781728310817, 644pp.
Publication Date: May 23, 2019
* Individual store prices may vary.
Description
Celebrating two hundred poems over six years (2014 to 2019), Dr. R. R. Pravin returns with the definitive Paediatric Palliative Care & Complex Care Anthology in Last of the Spirit Bears: The Greatest Hits (2014-2019), written in memory of all the children and their families he was fortunate to have met and worked with around the world since he was a medical student and as a paediatric resident. This timeless read showcases all four of his collections with bonus tracks as a personal tribute and a humble thank-you to his faithful fans and followers through the years. "For anyone who has lost a child, a family member, or a loved one, this collection will help you get through life. And to the fans, this is a culmination of all our years together. You will cry, you will laugh, but most of all, you will gain a newfound outlook on life. May this book always serve as your guide and a shoulder to lean on through the most difficult times as it did for many who have read it. Peace and much love always.