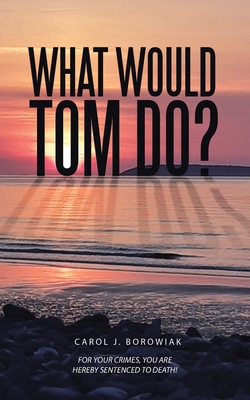 What Would Tom Do?
Paperback

* Individual store prices may vary.
Description
Welcome to the life of Laura Timmings, a criminal psychologist by day and as crazy as they come in her personal life. In her fifties and fighting crime in more ways than one, she relocates to a small village in North Wales, that boasts the beautiful mountains of Snowdonia and a private beach. Her professionalism and character gives her a high success rate with offenders of crime, so she is admired across the board. Her friendship with her greatest and long time friends (whom she calls sisters) has now become a partnership, which is far from what Laura preaches, and the roll they have taken on, is highly inconceivable to themselves. When Laura's life is put in jeopardy for the second time, she seems to be spiralling out of control and is driven to an even darker side where THE PARTNERSHIP takes on a different meaning. Her son is her world, and Tom an obsession that helped her through what she thought were the last hours of her life. Tom appears to her in a dream and what he tells her becomes truth, as well as saves her. This is a fast paced psychological thriller, that will leave the reader wondering where these four women will go to next. With twists and turns, 'WHAT WOULD TOM DO?' is left open for the PARTNERSHIP to carry on their own private justice. Abhorrent behaviour, sexual content and swearing throughout.
Authorhouse UK, 9781728393667, 292pp.
Publication Date: September 19, 2019