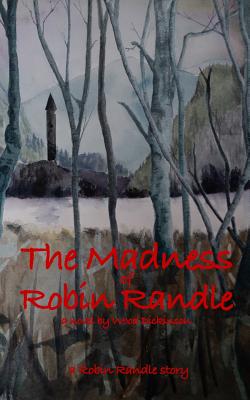 The Madness of Robin Randle
A Robin Randle Story
Paperback

* Individual store prices may vary.
Description
Robin Randle's life had ended when her father beat her to death. At the hospital, machines kept her body alive, her brain already gone. Yet she dreamed that she was lost in a place called The Region, searching for a star, her star that was locked away in a palace full of starlight. When she took her star, the coma ended and she woke to find seven months had passed. Her memories of The Region dissolved into bits and pieces of dream-time mixed with nightmares.Now trapped in a listless existence with life chipping away at her humanity, something emerged from her nightmares. It was a wind wrapped in darkness and sounding like thousands of dead leaves laced with the subtle feeling of ice. It was the monsters. It was death. It was coming to claim the one it had lost. Scared and confused, a mysterious man demands she come with him if she wants to live, so she runs.Living the impossible, her mind splintered into different lives, memories shattering into broken moments. The dreams from her coma had become real. The Region, a land forsaken of all hope, existed. An evil plan wrapped around her, fighting for her destruction. Who created it and why is she called The Storm Bringer? Robin fights to unearth the truth as she slips between two worlds and impossible realities. A woman with living tattoos covering her arm and another who hunts demons.Lost between darkness and wonder she races across America fighting to unlock her memories before insanity takes her. Searching for her true purpose that seems imprisoned in a black tower. A tower that stands in a valley of dying stars, a place of the unknowing, a trap set to keep her forever locked away under the stars of madness. What she couldn't know is all the souls of humanity are depending on her not to fail.
Independently Published, 9781728657790, 292pp.
Publication Date: January 23, 2019