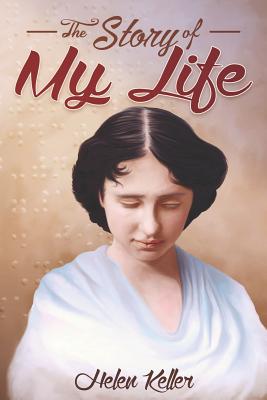 The Story of My Life (Paperback)
Independently Published, 9781728662152, 84pp.
Publication Date: October 10, 2018
Other Editions of This Title:
Digital Audiobook (12/31/2005)
Digital Audiobook (3/10/2008)
Paperback (6/17/2004)
Paperback (2/19/2016)
Paperback (6/6/2013)
Paperback (9/22/2014)
Paperback (6/22/2018)
Paperback (7/1/1905)
Paperback (11/25/2011)
Paperback (8/27/2018)
Paperback (7/2/2015)
Paperback (1/11/2018)
Paperback (5/11/2011)
Paperback (9/30/2014)
Paperback (5/8/2015)
* Individual store prices may vary.
Description
The Story of My LifeHelen KELLER (1888 - 1968)The Story of My Life is a personal account of Helen Keller's life, from her early days to those as an adult. It includes how she came to meet her teacher Ann Sullivan, and learnt to communicate using the manual alphabet. It then goes on to chronicle her days as a college student.Helen KellerHelen Adams Keller (June 27, 1880 - June 1, 1968) was an American author, political activist, and lecturer. She was the first deafblind person to earn a Bachelor of Arts degree. The story of how Keller's teacher, Anne Sullivan, broke through the isolation imposed by a near complete lack of language, allowing the girl to blossom as she learned to communicate, has become widely known through the dramatic depictions of the play and film The Miracle Worker.