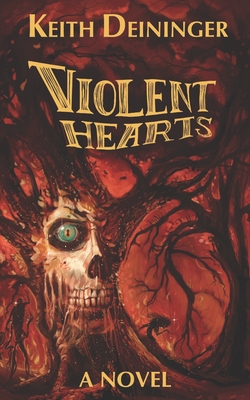 Violent Hearts (Paperback)
A Haunted Journey
Independently Published, 9781729429129, 370pp.
Publication Date: October 30, 2018
* Individual store prices may vary.
Description
From a shadowy realm not far from our own, dark beings have slipped unnoticed into the world. Although they appear to be made of flesh and blood, when cut they do not bleed blood, but a substance that is thick, black and terrifying.Now, Owen, a man on the brink of suicide after losing his wife and baby daughter in a brutal drunk-driving accident, and Chloe, a dispassionate academic who believes in scientific research as a means to make the world a better place, must face the mistakes of their past as the once minor manifestations they have awakened have grown into threats not only dangerous to them, but to all of humanity.A surreal tale of horror and heartbreak, rife with dark oddities, wonderfully realized characters, and terrifying nightmares. Here the blind Guitar Man gives insane advice on the brink between reality and nightmare; eerie clones known as umbriates sneak into the world with murderous intent; and the once-imaginary being called Ozy is gathering strength and followers in his effort to rip through the very fabric of reality with the intent of dominance and darkness. And only Owen and Chloe can stop him."Bradbury on acid." Greg Gifune, author of The Bleeding Season"A twisted masterpiece." Allan Leverone, author of the Tracie Tanner Thrillers"A prodigious talent." Jon Bassoff, author of Corrosion" Deininger's] tutelary spirits are Barker and Lynch, Carpenter and Cronenberg" Peter Tennant, Black Static Magazine.