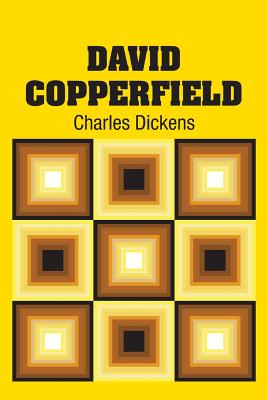 David Copperfield (Paperback)
Simon & Brown, 9781731701176, 234pp.
Publication Date: October 28, 2018
Other Editions of This Title:
Paperback (9/3/2018)
Paperback (5/17/2011)
Paperback (9/1/2013)
Paperback (7/10/2019)
Paperback (5/21/2018)
Paperback (7/24/2019)
Paperback (10/31/2018)
Paperback (11/12/2018)
Paperback (6/11/2019)
Paperback (2/16/2014)
* Individual store prices may vary.
Description
In this classic Victorian Bildungsroman, David Copperfield makes his way through life, from his happy Suffolk childhood and his subsequent adventures in London, where he is dispatched by his unsympathetic stepfather, through to his first steps as a writer and his search for love and happiness. Along the way he encounters a vast array of characters - among them, some of Dickens's most memorable ones - such as the eccentric aunt Betsey Trotwood, the deluded optimist Wilkins Micawber and the obsequious villain Uriah Heep.
Much admired by Freud and Dostoevsky, and cited by Dickens as the favourite among his own novels, this heavily autobiographical work marks the transition from his early picaresque novels to his more profound later works. A frequent subject of adaptations and always ranking highly among readers' favourite classics, David Copperfield is as fresh and entertaining today as it was when it was first published over a hundred and fifty years ago.
About the Author
A literary phenomenon in his lifetime and renowned as much for his journalism and public speaking as for his novels, Charles Dickens (1812-70) now ranks as the most important Victorian writer and one of the most influential and popular authors in the English language. His memorable and vividly rendered characters and his combination of humour, trenchant satire and compassion have left an indelible mark on our collective imagination.