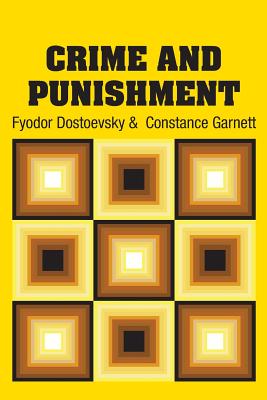 Crime and Punishment (Paperback)
Simon & Brown, 9781731705471, 370pp.
Publication Date: November 14, 2018
Other Editions of This Title:
Paperback (12/22/2016)
Paperback (1/4/2020)
Paperback (1/4/2016)
Paperback (9/28/2016)
Paperback (5/4/2017)
Paperback (1/14/2020)
Paperback (12/8/2019)
Paperback (2/17/2018)
Paperback (9/30/2018)
Paperback (10/1/2018)
Paperback (10/10/2016)
* Individual store prices may vary.
About the Author
Nicolas Pasternak Slater has translated several works by Boris Pasternak, most recently The Family Correspondence, 1921-1960 (Hoover Press, 2010). For Oxford World's Classics, he has translated Lermontov's A Hero of Our Time (2013) and Tolstoy's The Death of Ivan Ilyich and Other Stories (2015). Sarah J. Young is Senior Lecturer in Russian at the School of Slavonic and East European Studies, University College London, where she teaches and researches nineteenth- and twentieth-century Russian literature, culture, and thought. She is the author of Dostoevsky's 'The Idiot' and the Ethical Foundations of Narrative (Anthem Press, 2004), and co-editor of Dostoevsky on the Threshold of Other Worlds (Bramcote Press, 2006).