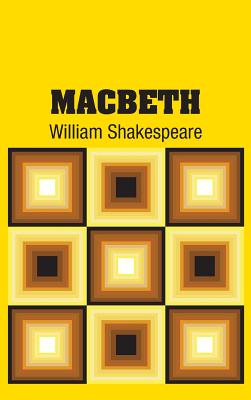 Macbeth (Hardcover)
Simon & Brown, 9781731708113, 204pp.
Publication Date: November 22, 2018
Other Editions of This Title:
Paperback (3/1/2010)
Paperback (7/1/2019)
Paperback (7/20/2009)
Paperback (5/29/2010)
Paperback (4/20/2019)
Paperback (6/7/2019)
Paperback (3/4/2009)
Paperback (5/29/2010)
Paperback (2/11/2009)
Paperback (6/10/2010)
Paperback (7/17/2019)
Paperback (5/29/2010)
Paperback (6/17/2004)
Paperback (11/26/2012)
Paperback (11/14/2017)
Paperback (6/4/2019)
* Individual store prices may vary.
Description
What he hears will change everything. Egged on by his wife, he decides to kill in order to gain the Scottish crown. How many people will have to die in Macbeth's pursuit of power? With armies, ghosts and magic against him, will Macbeth survive in this tale of greed and betrayal? Getting the crown is one thing - keeping it is quite another.
About the Author
William Shakespeare (1564--1616) was an English playwright, renowned by many as the world's greatest writer in the English Language. Among his plays are Romeo and Juliet, Hamlet, and Macbeth, to name but a few.