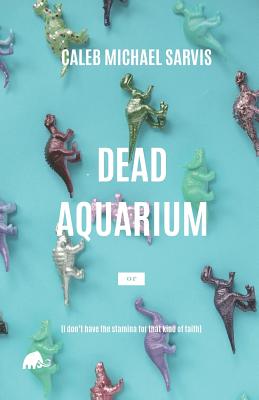 Dead Aquarium (Paperback)
Mastodon Publishing, 9781732009127, 180pp.
Publication Date: March 15, 2019
* Individual store prices may vary.
Description
Fiction. Savannah sleeps on the roof of her house. Kevin obsesses over Calvin and Hobbes, its relationship with his father. Patrons of a trampoline park break limbs at an alarming rate. A man shears a sheep in a suburban driveway. In "Emerson," Xavier, followed by a tiny T-rex, searches for his brother Charlie, whom he hasn't seen in six years. DEAD AQUARIUM or (i don't have the stamina for that kind of faith) is a collection of twelve stories and a novella, all of which trace the looney of the every day. The real and the imagined are weighed against each other. The dead, the displaced, and Florida's apocalyptic landscape make repeated cameos throughout DEAD AQUARIUM, working to build common ground between the mundane and the sublime.