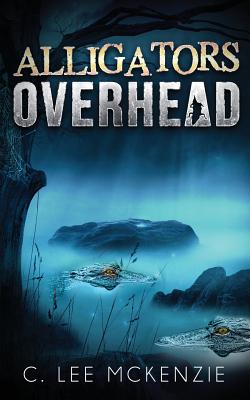 Alligators Overhead
The Adventures of Pete and Weasel Book 1
Paperback

* Individual store prices may vary.
Description
Alligators, witches and a spooky mansion aren't your average neighbors unless you live at the edge of the Ornofree swamp in the backwater town of Hadleyville. The town's bad boy, Pete Riley, may only be twelve, but he's up to his eyeballs in big trouble, and this time he isn't the cause. This time the trouble arrives when a legendary hundred-year-old mansion materializes next door and the Ornofree alligators declare war to save their swamp from bulldozers. Things only get worse when Pete's guardian aunt and several of her close friends vanish while trying to restore order using outdated witchcraft. Now Pete must find his aunt and stop the war. He might stand a chance if his one friend, Weasel, sticks with him, but even then, they may not have what it takes.
C. Lee McKenzie, 9781732010307, 204pp.
Publication Date: May 1, 2018