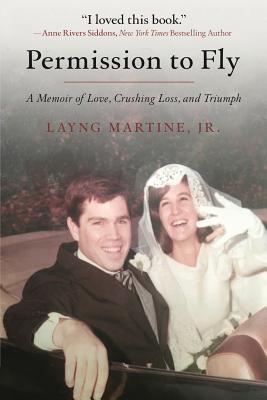 Permission to Fly (Paperback)
A Memoir of Love, Crushing Loss, and Triumph
Layng Martine Jr., 9781732011700, 288pp.
Publication Date: June 11, 2019
Other Editions of This Title:
Hardcover (6/11/2019)
* Individual store prices may vary.
Description
PERMISSION TO FLY tells the true story of boy born into a kind and happy family who grows to realize the executive world his father inhabits may not be his destiny. Thanks to his remarkable mother, Layng is given "permission to fly" early on. Armed with optimism, curiosity, creativity, determination and a wry sense of humor, he begins his amazing journey of many painful-but-educational steps and missteps. PERMISSION TO FLY is about love, raising kids, sticking to what matters and paying the price for doing that. It's about recovering from failure and heartbreak, maintaining friendships, and it's about how much help we all need to get anywhere good in the world. Walking Layng's uncharted path beside him, we witness the highest degrees of love, risk, hilarity, tragedy, resiliency and success. We encounter fabulously colorful characters and experiences that propel him towards the freedom and fulfillment he craves.
Layng Martine Jr. is a master storyteller. He writes his most American and inspirational of stories with charm, humor, and humanity.