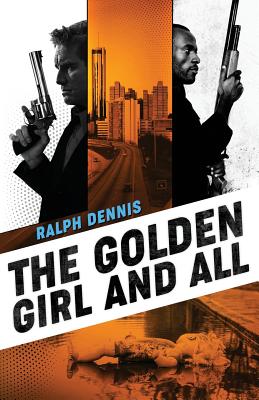 The Golden Girl and All (Paperback)
Cutting Edge Publishing, 9781732065680, 190pp.
Publication Date: December 3, 2018
* Individual store prices may vary.
Description
The third novel in Ralph Dennis' great, but hard-to-find 1970s detective series that's been sought-after for decades by readers of the very best in crime fiction.
Jim Hardman was an Atlanta cop until he was wrongly accused of corruption and thrown off the force. Now he works as an unlicensed PI, trouble-shooter and bodyguard...often partnered with his drinking buddy Hump Evans, a black, ex-NFL player who supports his playboy lifestyle by working as hired muscle.
Hardman is hired to find Peggy Holt, a drug dealer, stripper, and serial seductress who has kidnapped her six-year-old daughter from her ex-husband. Peggy has disappeared into an Atlanta underworld populated by the dirty cops, crooked lawyers and violent mobsters that she's bedded and betrayed...and who keep coming back for more.
The only way Hardman can find her is to follow the trail of corpses that she's left in her wake... without becoming one himself.
This edition includes an introduction by New York Times bestselling author Joe R. Lansdale and an afterword by Richard A. Moore.
Praise for the HARDMAN novels: "Like Chandler and Hammett before him, Dennis was trying to do something different with what was thought of as throwaway literature." Joe R. Lansdale, from his introduction
"Among the best series books around. The dialogue is marvelously realistic." Philadelphia Daily News