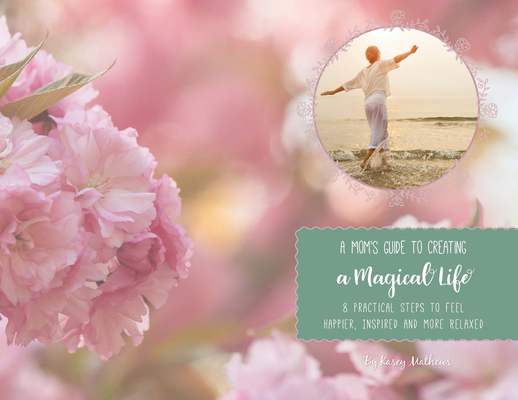 A Mom's Guide to Creating a Magical Life
8 Steps to Feel Happier, Inspired and More Relaxed
Paperback

* Individual store prices may vary.
Description
Written for the overwhelmed Mom who's looking for more joy, playfulness, and serenity in her life, A Mom's Guide to Creating a Magical Life is like a GPS for your soul. This book is full of simple, easy-to-use tools to help you feel more grounded within yourself, and more patient and present with your family and everyone else you meet throughout your days. It's also an invitation to come back home to yourself and remember all the things you used to love before becoming so busy taking care of everyone else. Beyond a manicure, pedicure, or even a massage, A Mom's Guide to Creating a Magical Life encourages self-care for the soul, teaching and empowering Moms to learn and know that we really do have the ability to create the life of our dreams.
The fun exercises in the book teach us to tap into and trust our own IGS, or Internal Guidance System, and harness the power of unseen energy fields that exist all around us. Like putting on a brand-new pair of glasses, A Mom's Guide to Creating a Magical Life helps readers experience a shift in perspective and see the world in a whole new way. For those seeking a path to uncovering your hidden, authentic self, this is the roadmap that will lead you there.
Green Writers Press, 9781732081574, 60pp.
Publication Date: September 18, 2018
About the Author
Kasey Mathews lives in Wilton, New Hampshire, with husband, two children and their rescue dog, Ed. She is a coach, speaker, workshop leader and author of A Mom's Guide to Creating a Magical Life: 8 Steps to Feel Happier, Inspired and More Relaxed and Preemie: Lessons in Love, Life and Motherhood, which won the New Hampshire Writer's Project Reader's Choice award and was a featured book on the Random House book site Bibliophile. For more information please visit her website www.kaseymathews.com