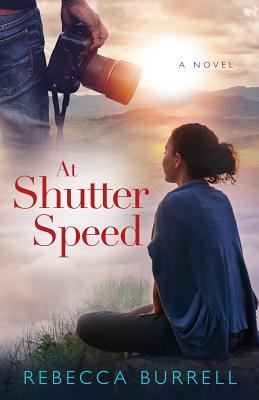 At Shutter Speed
Paperback

* Individual store prices may vary.
Description
In the click of a shutter, #Resistance becomes more than just a hashtag.
Pass the bar exam. Convince someone--anyone--in the Egyptian government to admit they've imprisoned your husband. Don't lose your mind. For fledgling human rights attorney Leah Cahill, the past six months have been a trial by fire, ever since Matty, a respected but troubled war photojournalist, disappeared during a crackdown in Cairo.
As the daughter of a civil rights icon, Leah grew up wanting to change the world; Matty showed her she could. Though frustrated by the US government's new fondness for dictators, she persists, until a leaked email reveals a crumbling democracy far closer to home.
Risking her own freedom, she gains proof that Matty is being detained at a U.S. 'black site', stemming from his work covering the refugee crisis in Syria. Armed with his photo archives, she plunges into their past together, a love story spanning three continents. She uncovers secrets involving Matty's missionary childhood, her own refugee work, and the only story the deeply principled reporter ever agreed to bury. It's what got him captured--and what might still get him killed. With Leah's last chance to save him slipping away, Matty's biggest secret may be one he's willing to die to protect.
Praise For At Shutter Speed…
"Rebecca Burrell stunningly and sensitively reconstructs a marriage that transcends distance in the face of difficulty. At Shutter Speed is a beautifully wrought tale that is at once political and personal, heartbreaking and affectionate, global and very near to home."
– Jessica Brockmole, internationally bestselling author of Letters from Skye
"In At Shutter Speed, Burrell has crafted a smart tale that could be ripped from today's headlines. Set against an international background, the richly detailed characters have a psychological depth that makes their struggles — both against outside forces and internal demons — realistic and compelling. A journalist who knows too much. A wife who fears he's dead. A government conspiring against them. As the story unwinds, it asks us to grapple with the high toll war takes, not only for those on the front lines but also on those who are compelled to document it. Readers will find this a complex, gripping story."
– Liz Michalski, author of Evenfall
Cranesbill Press, 9781732082809, 372pp.
Publication Date: May 1, 2018
About the Author
In her own fictional world, Rebecca Burrell is a secret Vatican spy, a flight nurse swooping over the frozen battlefields of Korea, or a journalist en-route to cover the latest world crisis. In real life, she's a scientist in the medical field. She lives in Massachusetts with her family, two seriously weird cats, and a dog who's convinced they're taunting him.