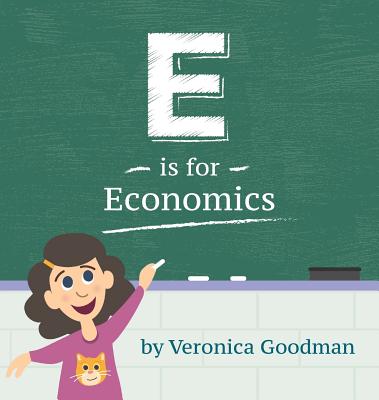 E Is for Economics (Hardcover)
Veronica Goodman, 9781732085701, 32pp.
Publication Date: May 1, 2018
* Individual store prices may vary.
Description
From Adam Smith to Zero Sum, E is for Economics is a humorous, colorful introduction to the language of economics for preschool-age children. Written by an economist, the book features a new economics term for every letter of the alphabet, illustrated by full-color, playful images to entertain parents and children alike as you move from A to Z.
While I wouldn't recommend that you use this book to study for your econ Ph.D. exams or to make important investment decisions, if you want to teach your child the alphabet, this is the book for you