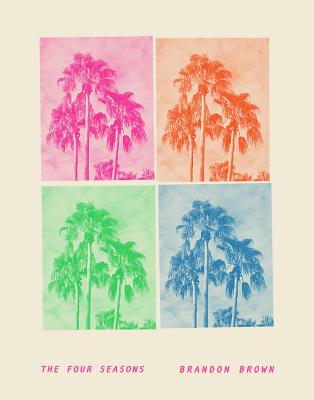 The Four Seasons (Paperback)
Wonder, 9781732090002, 150pp.
Publication Date: April 1, 2018
* Individual store prices may vary.
Description
Poetry. California Studies. Brandon Brown's new full-length book THE FOUR SEASONS is a contemporary study of the seasons from the Bay Area in California, a place where weather exists but whose meaning is perverse. Written as a kind of poet's daybook between May Day 2015 and May Day 2016, THE FOUR SEASONS tracks an impossibly weird and utterly ordinary year through memoir, anecdote, aphorism, lyric, and joke. Of course other things happen: the poet has a birthday, cooks lavish Thanksgiving dinner with his friends, visits the land of the dead. The poet is in love, the poet watches the Super bowl, gets high, talks shit, Prince dies. This page-turner is obsessed with one time (a year) but casts forward and back through seasons gone and imminent. Weather won't tell you what time of year it is in Oakland--but THE FOUR SEASONS is a bellwether of what reeks and sings in our world today.