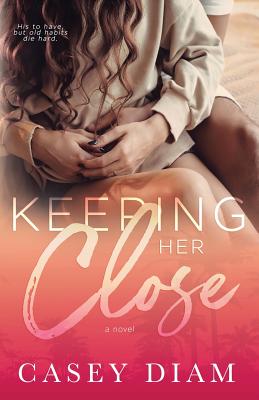 Keeping Her Close (Paperback)
A Slow Burn Standalone
Nlm Romance Publishing, 9781732110588, 350pp.
Publication Date: August 14, 2018
* Individual store prices may vary.
Description
"A Slow Burn totally worth the wait "
Brandon Kuvat gave up on love ten years ago--the year he was set to become a dad. He's building an empire, and has almost everything, except the heart of the man he once was.
The first time he encounters Jordan, he knows immediately she is different. He also knows hurting her is inevitable. Still, he can't stay away, even if it means he'll have to settle for a friendship--but only for as long as that can last.
Friendship will never be enough--not when she's what he needs to heal, and he's what she needs to feel again.
Wounded by a disastrous relationship, Jordan Artesian has put her whole focus on work, nurturing her dreams of owning her own fashion line. But though her creativity blooms, the rest of her is still frozen, that is, until Brandon charms his way into her life. He's irritating, but somehow . . . intriguing.
She hates that she finds his charming and challenging ways attractive. He isn't supposed to make her feel things she's given up on feeling: desire, love, freedom . . .