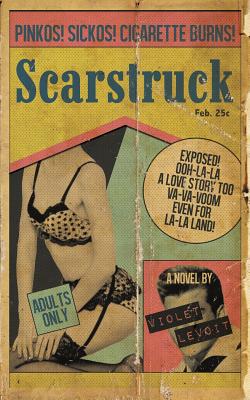 Scarstruck (Paperback)
King Shot Press, 9781732124035, 260pp.
Publication Date: February 14, 2019
* Individual store prices may vary.
Description
"The most romantic novel of love, marriage, sodomy, and cigarette burns of all time."--Nick Mamatas, author of THE PEOPLE'S REPUBLIC OF EVERYTHING
DIG THIS DIRTY SCOOP
What Hollywood he-man's got a secret yen for slim young boys and cigarette burns? What hot-to-trot starlet's got a red-hot Commie past? And what Mexican bellboy gets mixed up in their whole swinging triangle while their Tinseltown down-low crashes like Sputnik?
ADULTS ONLY can savor all the juicy AC/DC details of their "three-way" collision in this kinky sin-pit noir--a no-man's land romance for tenderhearted perverts everywhere.
"A bath of style, glamour, cigarettes, and the beauty that comes out of cynicism."
--Autumn Christian, author of GIRL LIKE A BOMB