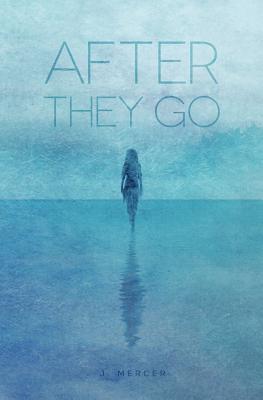 After They Go (Paperback)
Bare Ink, 9781732133211, 340pp.
Publication Date: May 15, 2018
* Individual store prices may vary.
Description
Gwen is the oldest of four children in the Aaldenberg family, and the one who seems to have it all. She's also most desperate to escape. Betta, having nursed their dying grandpa for the past three years, is anxious for Gwen to go, so she can finally have reins to the family business. And Esmerelda, viciously determined to follow in Gwen's footsteps, vies for popularity as a freshman in high school, only to learn she must sell her soul, reputation, and most prized possession for acceptance.

As their father struggles with retirement and their mother with depression, Gwen discovers the debt her grandfather's passing left them in--and during a time of year when their coastal town, dependent on tourists, can barely sustain itself. Gwen and their father agree Betta can't take over the store under such stressful circumstances, not when she's been carrying the load for so long, and to protect Betta, they play it off that she needs some time to rest.
When Gwen's fianc moves to town, Gwen does her best to resign herself to a local life, while Betta struggles for meaning without the store. In order to carve out a place for herself, Betta must decide to what lengths she'll go in order to become her own person, and Gwen must decide what's more important: her sister or her future.

Can this family pull through their disappointment, jealousy, and regret? Or will they cling so tightly to their desires that it ruins them?