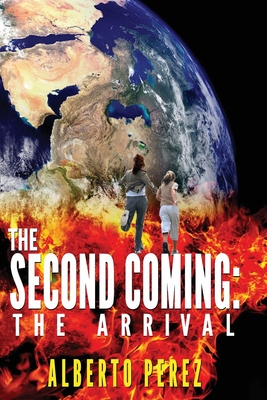 The Second Coming
The Arrival
Paperback

* Individual store prices may vary.
Other Editions of This Title:
Paperback (8/29/2019)
Paperback (7/22/2020)
Paperback (8/31/2017)
Hardcover (8/31/2017)
Description
It's 2047 and the planet faces the beginning of an apocalyptic event. Among the chaos, a new leader emerges with a miraculous plan for world order. The world sees this young man as the savior. In the mist of it all are the opposing ancient forces of Angels and Demons battling for possession of humanity and no one really knows what the future holds.Mia Milagro is just ten when she wakes up and discovers the only world she knows is gone. After the prodigy unearths a life-altering secret that is leaked to the authorities, she is quickly labeled a traitor and is forced to flee. As she and several other fugitives tussle to survive and protect what they believe is humanity's salvation, they have no idea who to believe. One thing is certain-some must die so the rest can live. The Second Coming: The Arrival intertwines science fiction and fantasy with Christian prophecy to share a gripping tale of perseverance and ingenuity as a young genius becomes immersed in a life-and-death battle to save humanity. Expect mercy for some but judgment for all.
Aristo's Publishing, LLC, 9781732171800, 436pp.
Publication Date: March 24, 2018