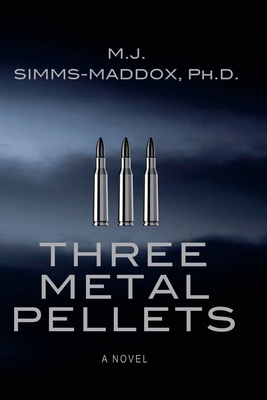 Three Metal Pellets
Paperback

* Individual store prices may vary.
Description
In this the third installment in the Priscilla trilogy, it is time for Priscilla to become the woman she was meant to be.
It is fall, 1987, one year after Priscilla's time in Africa. She has resumed her PR business in Columbus, Ohio, where she waits and waits for something of substance to come across her desk. Then, one day, she receives a handwritten note that reads: "Interested in spearheading the marketing campaign for the next president?" She does not even recognize the signature. So, she researches the presidential-hopeful.
Priscilla learns that the candidate is a fifth-generation Barbadian American and that his great-great-grandfather had operated a sugar export business in Barbados and eventually came to America, married a former slave, and raised several children. Over time, he'd diversified his import-export business to include banking and printing, thus began his quest for his family's legacy-the American presidency
At this point, Priscilla also had resumed her secret affair with her one-time lover, Carlton Elliott Bernhardt. While the couple is away on a visit back to southern Africa-where Priscilla now serves as the CEO of the Bernhardt Foundation for Boarding Schools for Zimbabwean and South African Girls-the subject of the presidential election campaign comes up. However, Priscilla is unaware that Carlton―a member of the special ops unit that rescued her during her first time in southern Africa―has confided her decision to work on the Hollingsworth Campaign with his CIA colleagues at Langley.
Although her work on the campaign is hardly anything to write home about, it is unrelenting and sometimes troublesome. Priscilla is an outsider again, so her mettle is put to the test from the beginning to the end. But at each interval, she shows forth her political acumen, which annoys the campaign manager. Mostly though, like many others who know Priscilla, "There's just something about her," said the campaign manager, but Priscilla hardly ever sees herself the way that others do.
In the climax, an old personal secret comes to light, and Priscilla conducts the PR performance of her life.
M. J. Simms-Maddox, Inc., 9781732240612, 642pp.
Publication Date: June 12, 2018