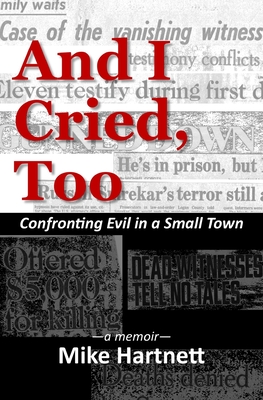 And I Cried, Too
Confronting Evil in a Small Town, a memoir
Paperback

* Individual store prices may vary.
Description
Mike and his wife, Barbara, moved to Lincoln, Illinois, in 1972. The town of 17,000 was charming, friendly, and safe. As employees of Lincoln College, a small, private junior college, they quickly grew to enjoy the subtle pleasures of small-town living. Then the campus was hit with a series of burglaries and a student disappeared. Finally, the murders began. This is Mike Hartnett's personal story, memories that have taken him more than forty years to write. This is not a true crime expos or a who-dunnit mystery. This is simply a story about one man on the periphery of a series of events that devastate a community for a time. It is a story about the guilt that lingers and the questions that remain.
Meadowlark, 9781732241084, 178pp.
Publication Date: September 16, 2019