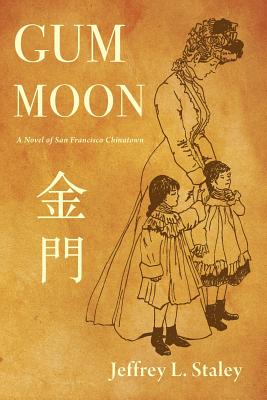 Gum Moon
A Novel of San Francisco Chinatown
Paperback

* Individual store prices may vary.
Description
Gum Moon (Cantonese for "Gold Door" or "Golden Gate") is the remarkable coming of age story of a Chinese-American girl, Mei Chun Lai, who is sold in 1898 at the age of three to a cruel brothel keeper. A sympathetic prostitute befriends Chun, but two years later, at the height of a plague quarantine, Chun is thrust into a bewildering new world. A young Methodist woman rescues her and places her in a Home for abused and trafficked girls. The Home is destroyed in the 1906 earthquake and fire, but Chun (aka "Maud") survives. In an attempt to raise funds to rebuild the Home, Maud and a group of seven other Chinese children embark on a six-month cross-country singing tour. Performing for President Theodore Roosevelt in the White House is the highlight of the journey, but when the matron of the Home suffers a breakdown, thirteen year-old Maud must find within herself the strength and resolve to lead the band of children home. The novel is based on events in the life of the author's wife's grandmother.
Jeffrey L. Staley, 9781732244504, 362pp.
Publication Date: August 20, 2018