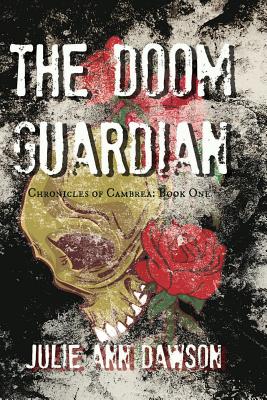 The Doom Guardian
Chronicles of Cambrea: Book One
Paperback

* Individual store prices may vary.
Description
For centuries, the Spirit Wall has protected the world from the terrible powers of the undead god Vagruth. But now the Spirit Wall has begun to crumble, and with it the only thing preventing the world from becoming overrun by undead hordes.
Nadia Gareth knows all too well the evils that lurk in the hearts of the Vagruth's minions, the Necromancers. Nadia walks the land as a dhampir, a cursed thing trapped between the worlds of the living and the dead as a result of the Necromancers' vile experiments. Yet her curse also gives her the strength she needs to combat the forces that seek to turn everything around her into an undead waste. But this is one fight that may be too much for her to handle alone.
Darseidon Stonecleaver survived the War of Reckoning and now journeys to the Mouth of Chaos to retrieve the Chaos Diamond, the one thing powerful enough to save the Spirit Wall from destruction. As he enters his Twilight, the aging dwarf knows it isn't a matter of if he will die, but when. He can only hope to complete his last mission before it is too late.
Nigel Stormthorn just wants to escape town with his stolen gems but finds himself caught up in events that may determine the fate of the world. As his survival instincts wage war against his meddlesome empathy, he discovers that perhaps his gems are of less value than the secret that resides within him.
Bards and Sages Publishing, 9781732248939, 206pp.
Publication Date: May 31, 2018