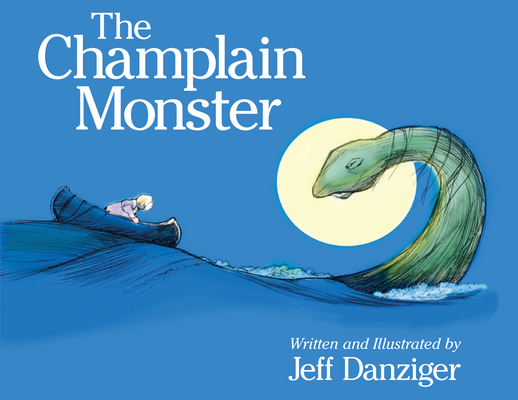 The Champlain Monster (Hardcover)
Green Place Books, 9781732266292, 96pp.
Publication Date: June 11, 2019
* Individual store prices may vary.
Description
A young boy and his sister discover the secret of the Lake Champlain monster, but decide to keep the secret to themselves in this ficticious tale. Cartoonist Jeff Danziger creates a fantastic adventure of brother, sister, and an old fisherman friend, in search of the great monster of Lake Champlain. They dig up clues and finally plan the expedition to end the mystery surrounding this mythical being suppossedly living under the waves. The book, both humorous and scary, presents creative characterizations, and is appropriately accompanied by charming illustrations that will delight readers of all ages.
About the Author
Jeff Danziger lives in New York City. He is represented by Washington Post Syndicate. He is the recipient of the Herblock Prize and the Thomas Nast (Landau) Prize. He served in the US Army in Vietnam and was awarded the Bronze Star and the Air Medal. He has published eleven books of cartoons and one novel.