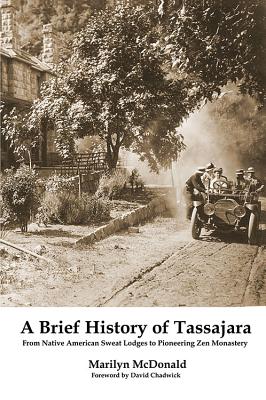 A Brief History of Tassajara
From Native American Sweat Lodges to Pioneering Zen Monastery
Paperback

* Individual store prices may vary.
Description
A look at the history of Tassajara Hot Springs, for millennia used by Native Americans who went there to cure their ills. In the 1800s the Spanish came, then trappers and homesteaders. First accessible only by foot or horse, a road was cut through the mountains by Chinese laborers so that horse-drawn wagons could make the treacherous trip. With photos and stories of those times up to the mid-eighties: tents, log cabins, fish and game, the early cars, the people and their attire, the sandstone hotel. This famed resort in the 1960s become the site of the Western world's first Zen Buddhist monastery founded by Shunryu Suzuki, author of the classic Zen Mind, Beginner's Mind.
With its healing waters, rugged remoteness, memorable characters, perilous road, fires, restorations, conversations under Gossip Oak, peace and quiet, Tassajara has a special place in the hearts of those who've traveled there. Marilyn McDonald has given us its history which endears us even more to this unique retreat nestled in the Santa Lucia Mountains of Monterey County, California.
Cuke Press, 9781732287709, 194pp.
Publication Date: November 19, 2018