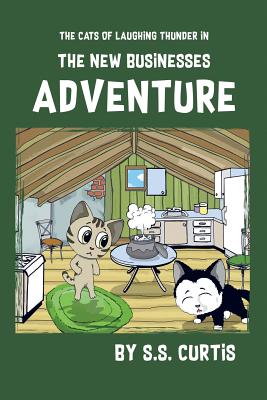 The Cats of Laughing Thunder in the New Business Adventure
Paperback

* Individual store prices may vary.
Thinkerblox LLC, 9781732329911, 48pp.
Publication Date: May 21, 2018
About the Author
S. S. Curtis's father started her in business when she was five years old by giving her a beef calf to raise. Her next business venture was raising baby pigs with her brother. On the side, she did a little babysitting. After earning M.B.A. and J.D. degrees, she worked in various capacities in the fields of technology, law, and consumer goods. She is a co-founder of ThinkerBlox, LLC. Her child also started a business at the age of five (making and selling Christmas ornaments), and is now pursuing business adventures in robotics. Growing up on a farm shared with a peak population of fifty-four cats of every shape, size, and personality imaginable gave S. S. Curtis a deep love for cats. Her child continued the tradition, but with a twist -- the population expanded to include both living cats and toy cats. All of those cats are her inspiration for the Cats of Laughing Thunder. S. S. Curtis is the author of fiction and non-fiction books for children featuring the Cats of Laughing Thunder. You can explore the world of Laughing Thunder at www.laughingthunder.com and shop.laughingthunder.com.