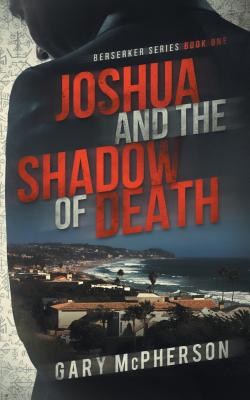 Joshua and the Shadow of Death (Berserker #1) (Paperback)
Gary McPherson, 9781732337305, 220pp.
Publication Date: August 1, 2018
* Individual store prices may vary.
Description
Joshua Zeev is a man obsessed with solving the mystery of the berserker syndrome. Meet Harold Brown, a man who has exhibited berserker tendencies not seen since the Viking age. Together, the two have become close friends as Joshua has helped Harold through his childhood and into adulthood.
Both men's lives are thrown into chaos when Harold's father, and Joshua's best friend, Richard commits suicide. Although Richard leaves behind a note insinuating it was an act of sacrifice and not depression, Joshua blames himself for not seeing the signs of Richard's distress.
Journey with the two men through the shadow of death as they seek to uncover the truth about Richard's death. Guilt, grief, obsession, greed, love, and forgiveness await these men as they attempt to find the reasons behind Richard's suicide, and discover the path back into the light.
About the Author
Gary McPherson (1966-) was born in Sacramento, California, and spent most of his childhood in Westminster, Ca. For most of his adult life Gary has lived in North Carolina. He and his wife have lived in Charlotte, NC for the past twenty six years. Together they have traveled much of the U.S. and have been enjoyed visiting parts of the globe. It is Gary's love of travel and meeting new people and cultures that has led him to change his career from Computer Engineer to Author. He enjoys taking memories and moments to create characters that transition and grow as they work their way through a fictional world born from actual experiences. Gary's favorite writing genre is mystery/thrillers. His first novel, "Joshua and the Shadow of Death" is slated for release in the Fall of 2018