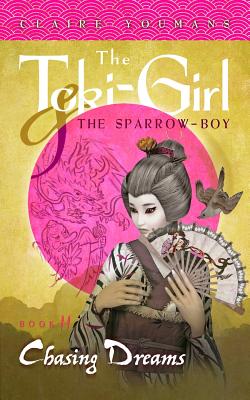 Chasing Dreams
The Toki-Girl and the Sparrow-Boy, Book 2
Paperback

* Individual store prices may vary.
Description
A bird-girl may fly between two worlds. But to protect her future, she must reclaim her human rights.
Japan, 1871. Toki-girl Azuki wants to share her talents with Japan's changing world. But without proper status in her community, she can only watch and worry as war engulfs her beloved homeland. So, when she unearths a priceless treasure, she hopes she's found the key that could stop the fighting and win her heart's desire.
Embarking on a treacherous journey to the provincial capital to secure her lord's approval, Azuki and her sparrow-boy brother join forces with a kindly warrior monk. But with hawk-like demons on the attack and bandits lurking behind every tree, she fears the peaceful land she loves could be lost forever.

Will Azuki defeat the demonic forces to reclaim her rights and her home?

Chasing Dreams is the thrilling second book in The Toki-Girl and the Sparrow-Boy historical fantasy series. If you like heroes from folklore, fiendish enemies, and action-packed adventures, you'll love Claire Youmans' mythical story, another tale from the Meiji Era.
American I, 9781732353633, 262pp.
Publication Date: June 14, 2019